SECURE SHREDDING AT AFFORDABLE PRICES
Certified plant based document shredding.
Sun City Shredding offers our customers a secure shredding program that is dedicated to safe shredding at our off-site facility. Your documents are collected in our secure, locked containers. The containers are emptied by our insured employees into a secure vehicle and transported to our facility. Once documents are placed in our industrial shredder, the documents are scattered and shred by titanium blades, making all material unable to be reconstructed. An official certificate of destruction is provided for your records.
Our plant based shredding process is secure and convenient.
For all our shredding services, our customers do not need to remove any staples, clips, or do any kind of alterations to the documents before they are transferred to us. You also don't have to worry about doing any kind of pre shredding or tear up of the papers beforehand. You simply leave every document as-is and we handle the rest.
Scheduled, monthly service option.
Our monthly service option is a great way to keep important documents safe and secure until they are ready to be destroyed. During the first week of every month, an employee will arrive at your location and exchange your bin with a clean and empty bin. The containers will then be securely transported to our industrial shredder. Contact us for more information about our monthly service.
PLANT BASED SHREDDING PROCESS​
Our start to finish process is streamlined to provide fast and efficient service you can trust.
Documents are collected inside locked, secure containers.
Documents are transported inside our secure vehicles.
Insured and screened employees unload the documents inside our secure facility.
Documents are shredded and blended.
Shredded paper is compressed, baled and recycled.
Official certificate of destruction is issued for your records.
Contact us to schedule your next secure document pick-up. With our flat rate bin prices, the cost includes the entire process. Call (915) 542-1111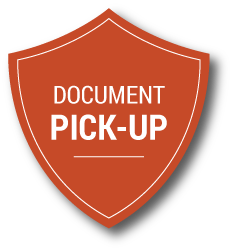 Plant based shredding process is secure and convenient.
Fast and efficient service you can trust.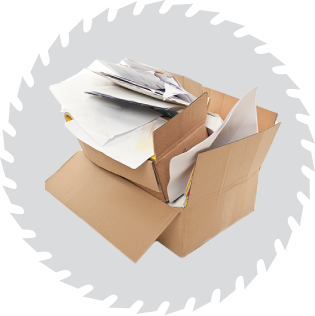 WE OFFER DAILY WALK-IN SHREDDING - Available January 5, 2021
As of January 5th, 2021 we will offer walk-in shredding daily from 8:30am to noon. Whether you are a small business or residential customer, you can drop-off your documents for secure shredding at our location 9230 Billy The Kid St. El Paso.
We care about the environment! Our paper bales are sent for recycling where they are blended in large tanks of water and turned into paper pulp, eventually becoming new paper products.
WE OFFER PROFESSIONAL DOCUMENT STORAGE AND PAPER SHREDDING SERVICES AT AN EXCEPTIONAL PRICE