SECURE SHREDDING AT AFFORDABLE PRICES
Secure Collection Containers
Certified mobile and plant-based document shredding & disposal services.
Sun City Shredding offers our customers a secure shredding program on-site with our mobile shredding truck or at our dedicated off-site facility. Our shredding process ensures all material is unable to be reconstructed. In the end, we provide you with an official certificate of destruction for your records. This certificate documents to whom the documents were passed to and how they were destroyed and on what date they were destroyed. For honest pricing and absolute secure document destruction and disposal in El Paso, contact us today!
We offer locked bins and consoles to our customers for secure collection of documents.
Protect your sensitive documents from going in the trash or recycling bin by using a locked bin or console. As a certified shredding company, we offer highly secured document collection options that meet privacy standards and regulations.
Our containers are available in various sizes.
Perfect for deskside collection and a great addition to any office. Consoles are a great solution for employees and clients to keep confidential information from ending up in the waste bin. Sun City's lockable, secure consoles will help businesses remain compliant.
Dimensions: 36"H x 21"W x 16″D
Capacity: 47 lbs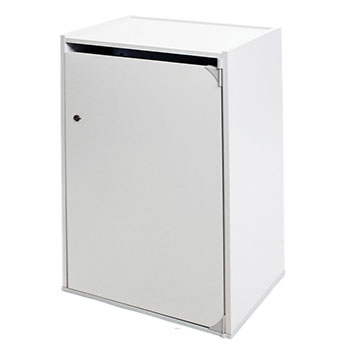 For larger collection needs we offer our 65 and 95 Gallon locked carts. These are great for offices requiring larger volume of paper disposal. These carts feature durable wheels for easy transportation.
65 Gallon Cart
Dimensions: 43.25"H x 24.5"W x 27.5"D
Capacity: 200-250 lbs of paper
95 Gallon Cart
Dimensions: 44"H x 25"W x 34"D
Capacity: 280-350 lbs of paper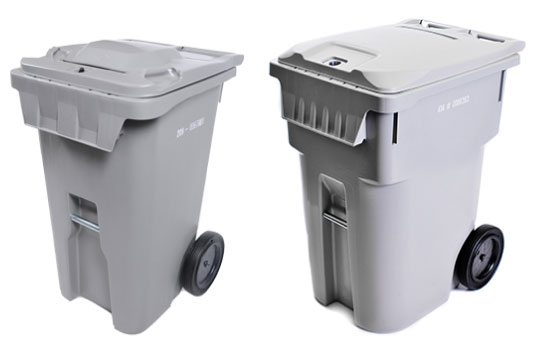 WE OFFER PROFESSIONAL DOCUMENT STORAGE AND PAPER SHREDDING SERVICES AT AN EXCEPTIONAL PRICE